Concerts
Concert Schedule
Saturday, Feb. 10, 2018
7:30pm
Russian Romance! - Trebelle Piano Trio
Piano Trios by Rachmaninoff, Borodin, and Rimsky-Korsakov
Jewett Auditorium, C of I campus in Caldwell, ID
Sunday, Feb. 11, 2018
3:00pm
Russian Romance! - Trebelle Piano Trio
Piano Trios by Rachmaninoff, Borodin, and Rimsky-Korsakov
Eagle United Methodist Church in Eagle, ID
Saturday, Feb. 17, 2018
2:00pm
Russian Romance! - Trebelle Piano Trio
Piano Trios by Rachmaninoff, Borodin, and Rimsky-Korsakov
Cathedral of the Rockies in Boise, ID
Friday, Mar. 16, 2018
7:30pm
Russian Romance! - Trebelle Piano Trio
Piano Trios by Rachmaninoff, Borodin, and Rimsky-Korsakov
CSI Fine Arts Auditorium in Twin Falls, ID
About Robyn Wells
Born in Washington, D.C., pianist Robyn Wells considers herself a native of Idaho, where she began her musical studies at age six. Her undergraduate years were spent at Pacific Lutheran University in Tacoma, Washington, studying with Dr. Calvin Knapp and Richard Farner; and one year at Moravian College in Bethlehem, Pennsylvania, studying with Leander Bien. She graduated with a Bachelor of Music in piano performance from Pacific Lutheran, after which she spent two years on staff there as an accompanist.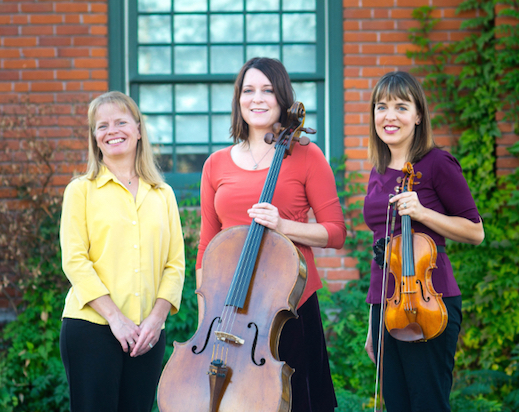 Robyn received her Master of Music degree in piano performance from Miami University in Oxford, Ohio, where she studied with Dr. Viktor Polonsky. While there, she held an assistantship in accompanying, and established and taught an undergraduate course in piano pedagogy. After graduating, she continued her work as an accompanist in the music department.
In addition to accompanying and teaching, Robyn is very busy as a soloist. She has performed with the Miami University Symphony Orchestra, has been a featured soloist on local concert series in Idaho, Michigan, Massachusetts, Colorado, and Arizona; has given guest recitals at several universities; and has given performances in Canada, Norway, and Italy. She has participated and won prizes in several piano competitions, including being selected as a finalist in the 1998 Award-Debut Competition sponsored by the Ladies Musical Club of Seattle.
In 1998 and 1999, Robyn spent part of the summer in Italy, as a participant in the Sessione Senese per la Musica e l'Arte in Siena. In 2005, 2006, 2011, and again in 2016 Robyn performed Gerald Finzi's "Eclogue for Piano and Strings" with the College of Idaho String Sinfonia, and performed the same piece with the Sun Valley Youth Symphony in 2008. She collaborated with the Langroise Trio for several concerts between 2004-2016.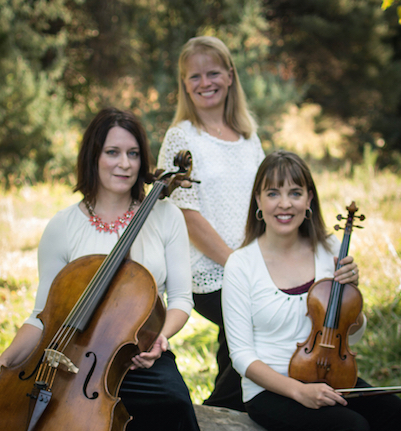 Robyn is currently a founding member of the Trebelle Piano Trio, which is a collaboration with violinist Jennifer Dunn and cellist Heidi Nagel. Trebelle has been performing annual concerts for the last six years, with a variety of classical and contemporary literature. They have just recorded their first video.
Since 1993 Robyn has been managing and performing her own series of concert tours throughout the United States. These tours have taken her across the country, and have included over 275 performances to date. Robyn has six CD recordings to her credit: A Grand Adventure; A Grand Italian Adventure; A Grand French Adventure; A Grand American Adventure; Hymns, Songs, and Spirituals; and her latest release, A Grand Romance.